The Neat II Valet Tray - The Neat's big brother.
Brown exterior and light grey interior compliment each other, resulting in this stunning item glorifying any bedside or coffee table.
The bi-level organiser tray, has two soft suede cushions designed to secure your watches. A multi-level cushion section to store rings, necklaces, cufflinks and earrings. Along with a mid section for your phone with a cleverly located charging port at the rear.
It also boasts ample drawer space to carefully hold a wide assortment of accessories; keys, wallets, pens, glasses, loose change, phones and necklaces, the list could go on. 
Men's Valet Tray / Bedside organiser
Vegan leather exterior
Jewellery and accessory storage
Velvet interior lining
360mm L X 225mm W X 86mm H
Cushions suitable for all watch faces and wrist sizes
Please note: watches and accessories photographed are not included
When I received my order I could not have be happier! Excellent quality, look great and packed delightfully! Customer service was incredible and provided me with the most prompt response I have ever received!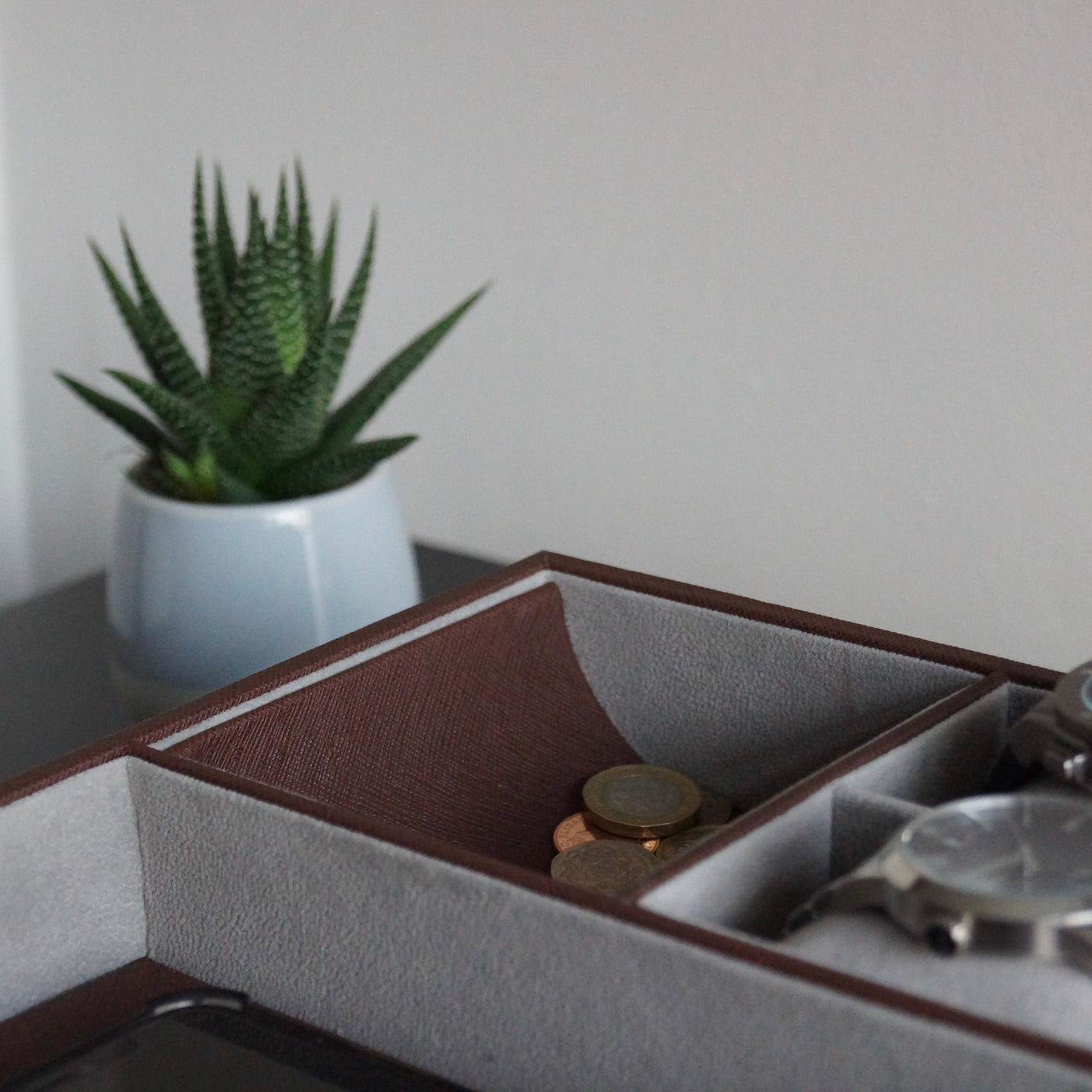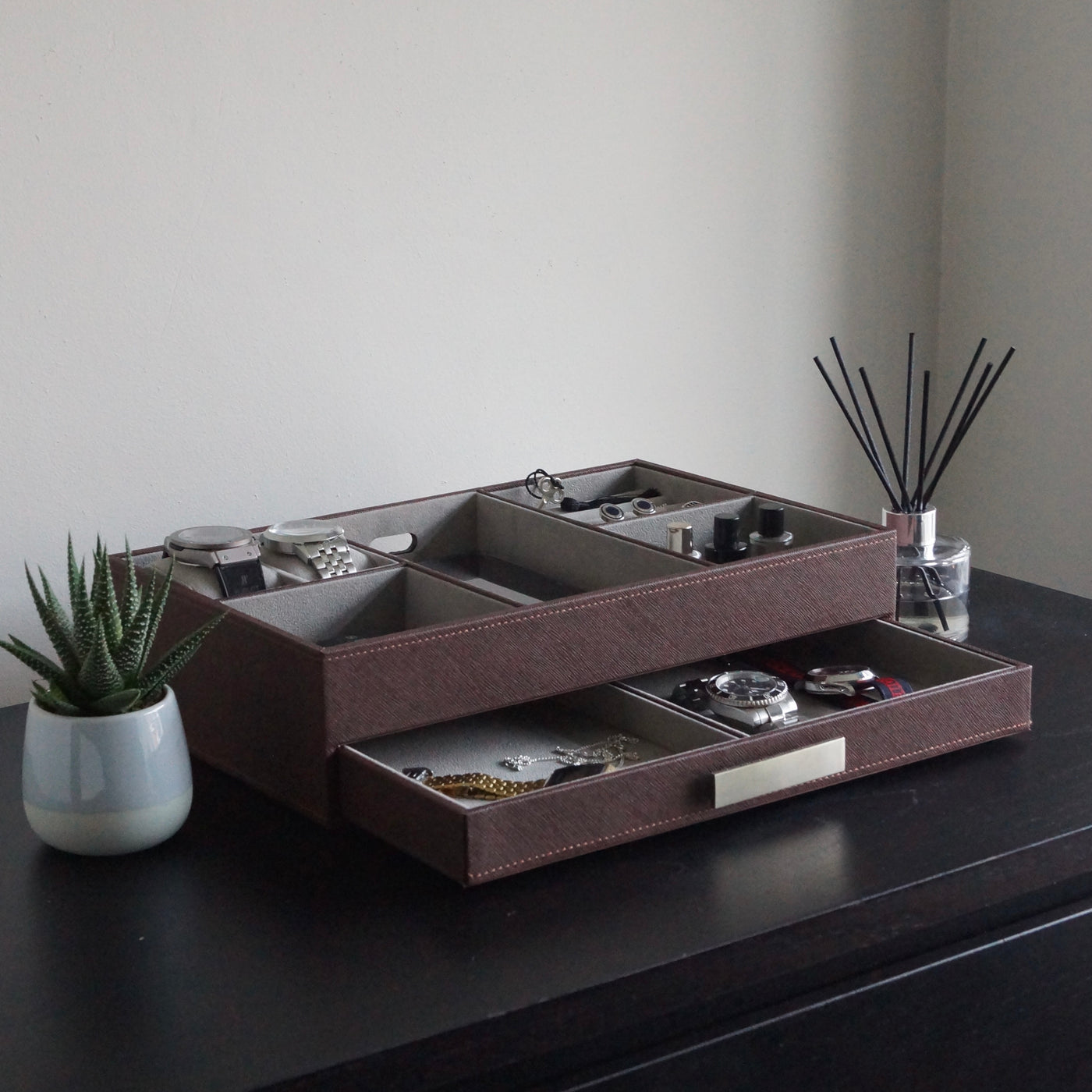 Unique Design
Curved base allowing you to grab everyday accessories in a hurry
Soft suede interior, protecting jewellery and watch underbellies
Two of Transform's signature plump cushions, accomodating all wrist sizes
Built to Last
Hard-wearing vegan leather exterior catering for everyday use
Discrete charge port
Chrome silver handle for smooth opening