Heavy to the hold

When you first pick up this box, quality hits you immediately in its strong oak black exterior and weighty feel. The top fitted with crystal clear glass, providing the perfect window for you to showcase your collection.

Plump to the press

On the upper level, watches and jewellery sit protected on Transform's signature plump black cushions.

Plush on pull

An effortless pull reveals, the large twin compartment drawer, neatly storing and organising the luxury accessories a modern man possesses.

Size: 314mm L X 210mm W X 135mm H
All of our products are handmade
Please note: watches and accessories photographed are not included
Customers on...
The Decennium
This was my first time ordering with Transform. Excellent service from start to finish. I ordered the 10 Slot Watch Box complete with engraving for a Christmas present. The Watch Box is stunning & the engraving really does complete the look. Excellent communication & customer service.
Recently bought the Decinium. Very high quality and easily as good as more expensive brands.
Great product arrived in timely manner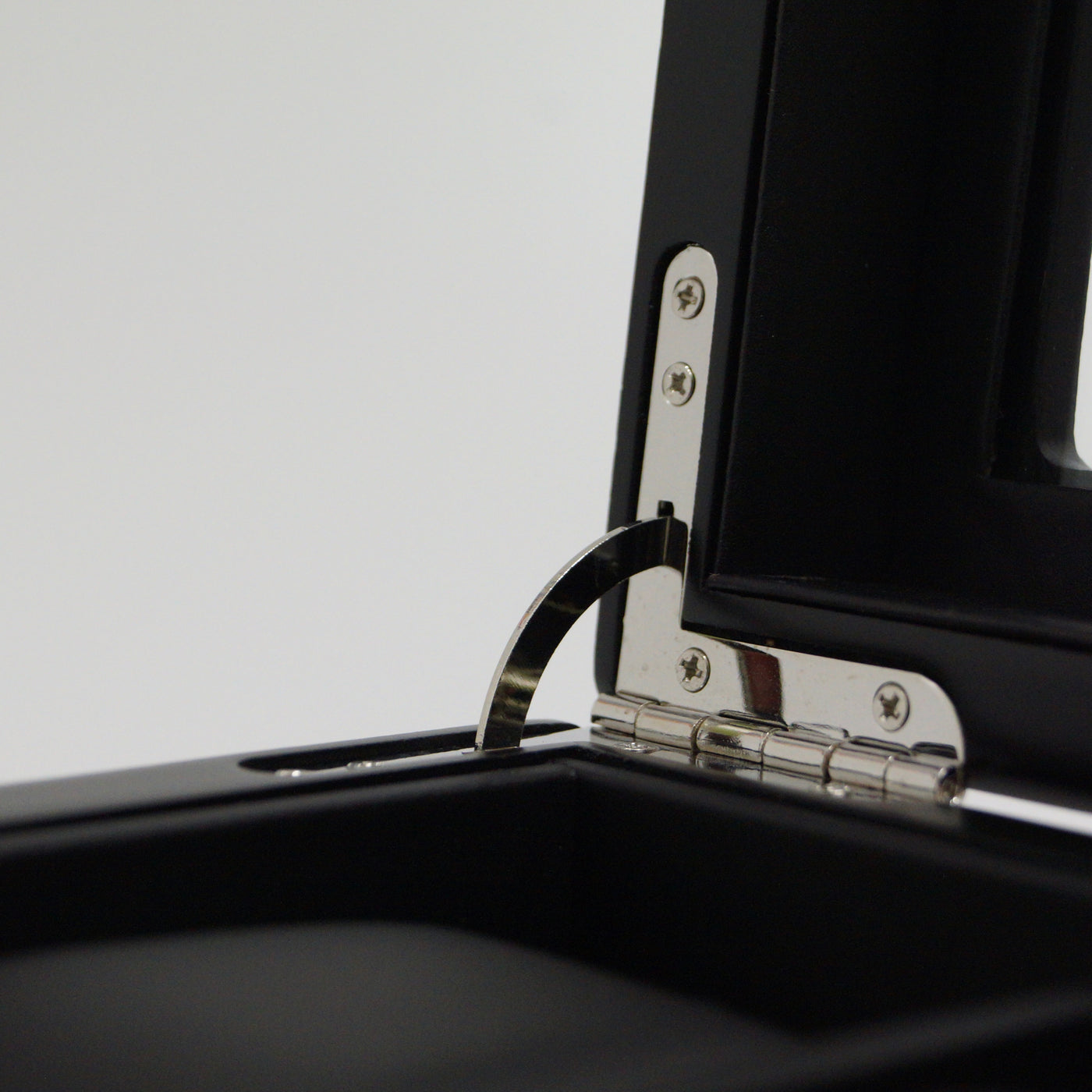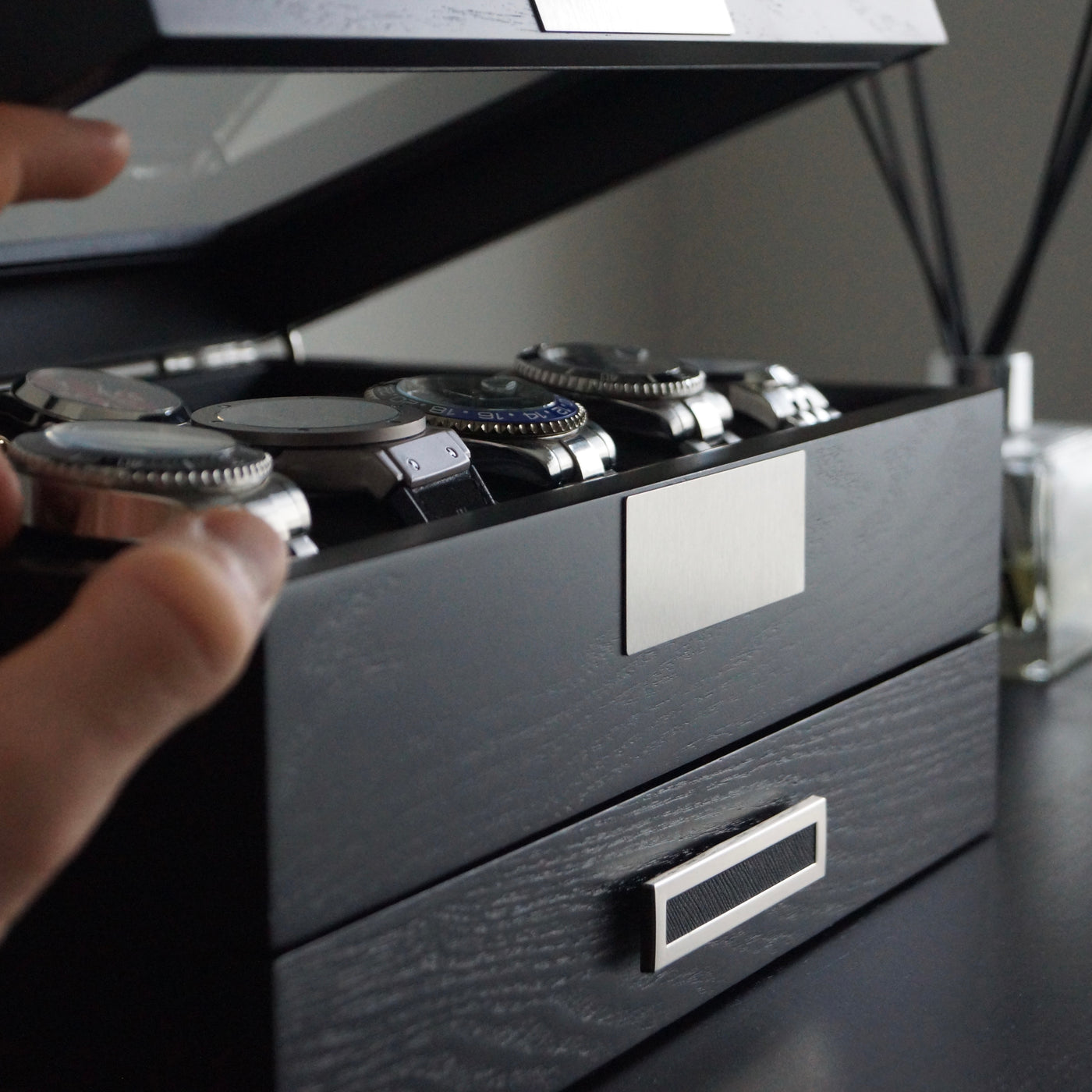 Elegant Interior
Black vegan leather interior to compliment the finest of watches
Eight of Transform's signature plump cushions, accomodating all watch faces and wrist sizes
Built to Last
Weighty wooden housing with a rich black oak veneer finish
Chrome silver hinges catering for The Decennium's solid construction
Thick, crystal clear glass window