Heavy to the hold
When you first pick up this 8 slot watch box, quality hits you immediately in its black oak veneer exterior and weighty feel. The top fitted with crystal clear glass, providing the perfect window for you to showcase your collection.
Ultimate multi-storage
Originating from the Latin word meaning 'Everything' - owing to this being the watch box that does it all…
Omnia will store 8 watches on Transform's signature plump black cushions. Meanwhile it's triple cushion compartment can be used to store your cuff links, rings and necklaces with a convenient large square space for any miscellaneous items like fragrances and keys.
8 slot watch box
Solid wooden construction, black oak veneer finish
Glass top window
Multi-layer pillow section for acessories
Size: 370mm L X 210mm W X 90mm H
Handmade
Please note: watches and accessories photographed are not included
Excellent products and value for money. Better than many more expensive alternatives. Just what I wanted and the watch cases ooze quality in both build and look.
spot on (high quality)
Waited a while for these and didn't disappoint. Good quality, good functionality
Great watch box and great service!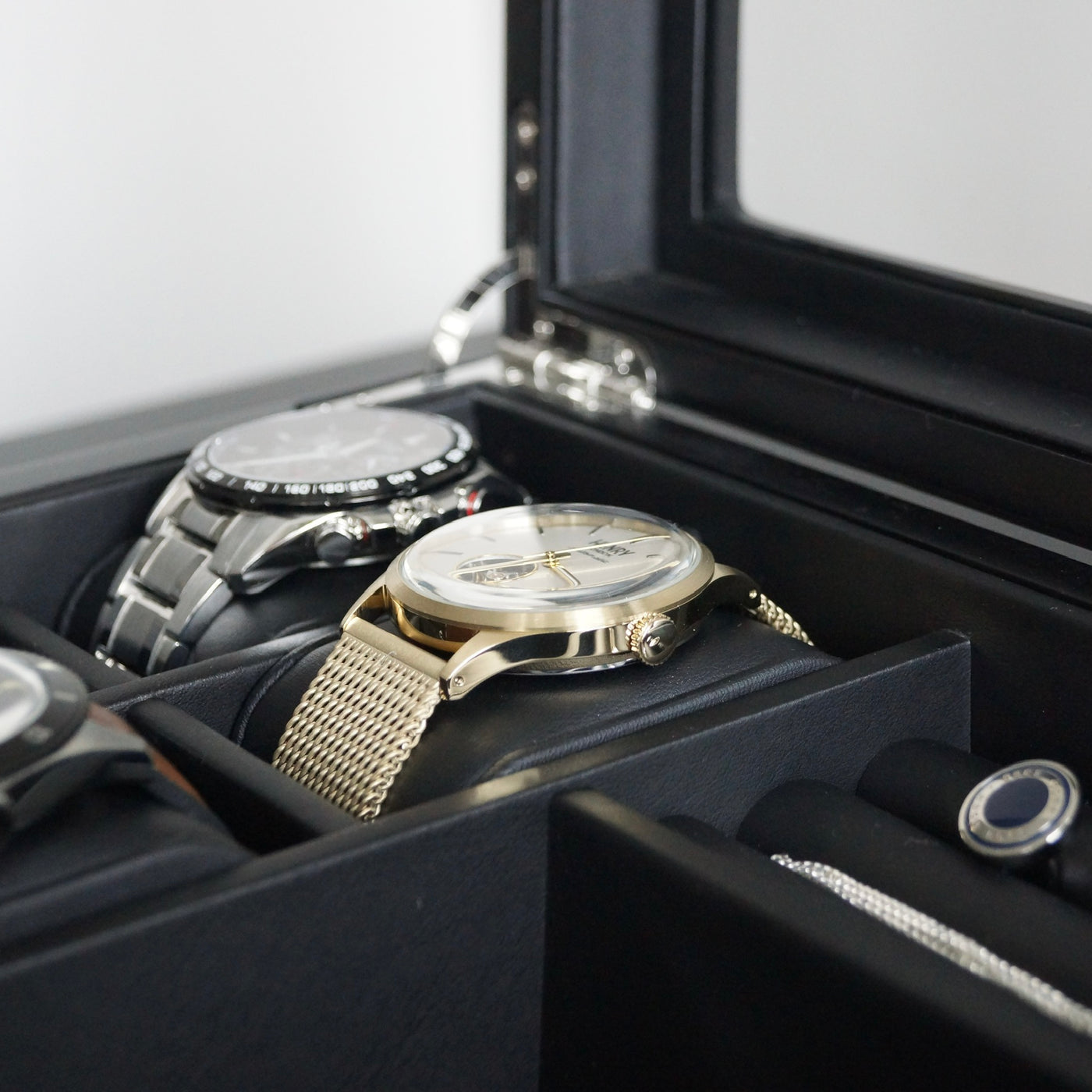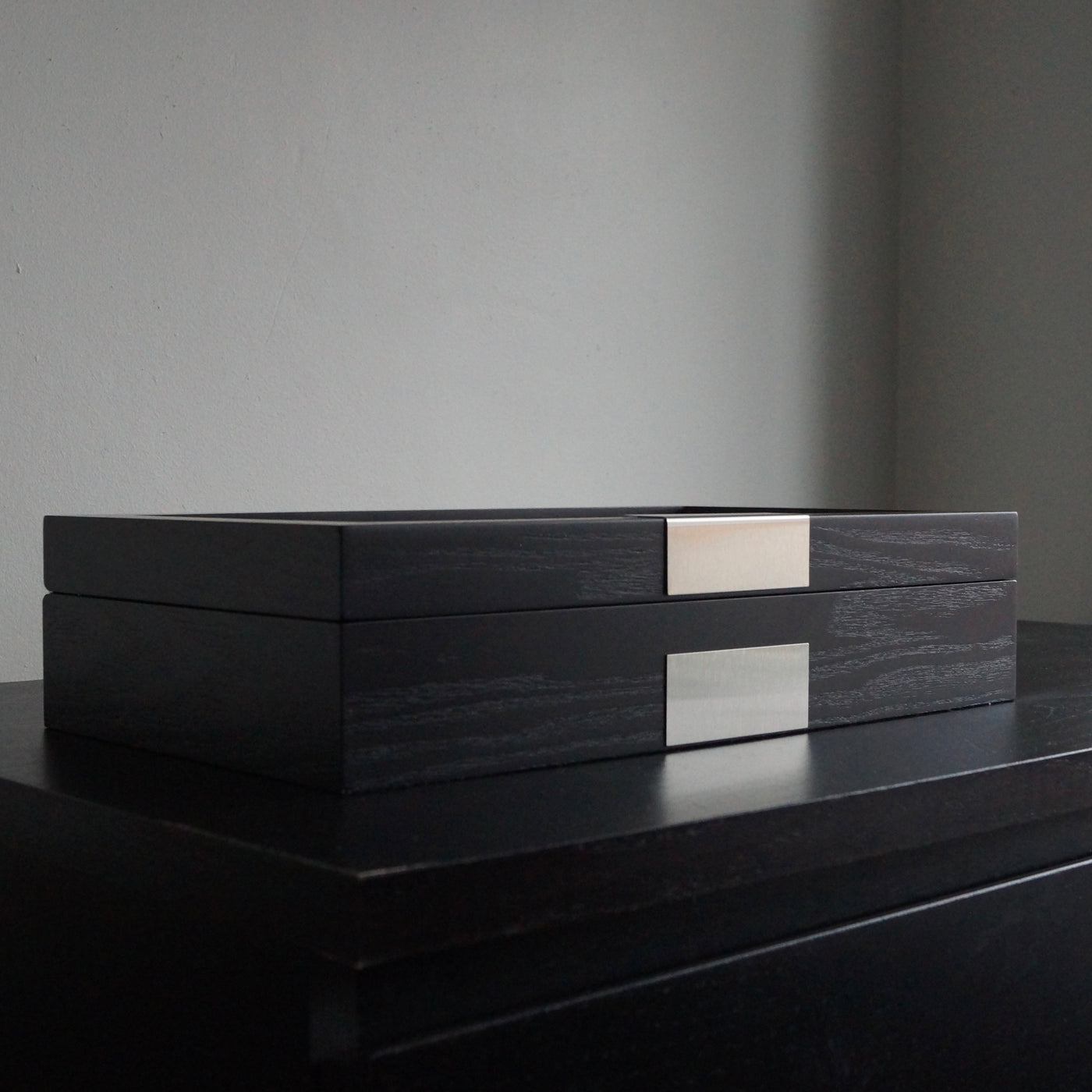 Modern Interior
Black vegan leather interior complimenting the finest of watches
Eight signature Transform cushions, accomodating all watch faces and wrist sizes
Built to Last
Weighty wooden housing with a rich black oak veneer finish
Chrome silver hinges catering for Omnia's solid box construction
Thick, crystal clear glass window