2 Watch men's organiser
Bedside phone holder
Men's jewellery organisation
Hidden compartment
Cluttered bedside tables and drawers sound familiar?
We designed the LDN II valet tray to organise watches, jewellery, your phone, keys and all other daily accessories. So, you can kiss goodbye to the days of lost, damaged or tangled accessories and say hello to organised style.
Solid yet sleek
When you first pick up this bedside organiser, quality hits you immediately in its sleek matte black finish and solid feel. This compact bold tray is the perfect addition to any man's bedroom.
The magnetic secret compartment
The valet tray's phone pad with built in charging port is held secure by carefully embedded magnets. A subtle slide reveals the secret space below; perfect for protecting your valued possessions.
270mm L X 215mm W X 52mm H
All of our products are handmade
*Please note: watches and accessories photographed are not included
Just purchased one for my brother for his birthday! Got jealous when it arrived as it was great quality. So brought one for myself.
Came in 2 days, valet tray good quality and finish, exactly as described/ordered.
Very helpful. Looking forward to receiving my purchase as a present for my other half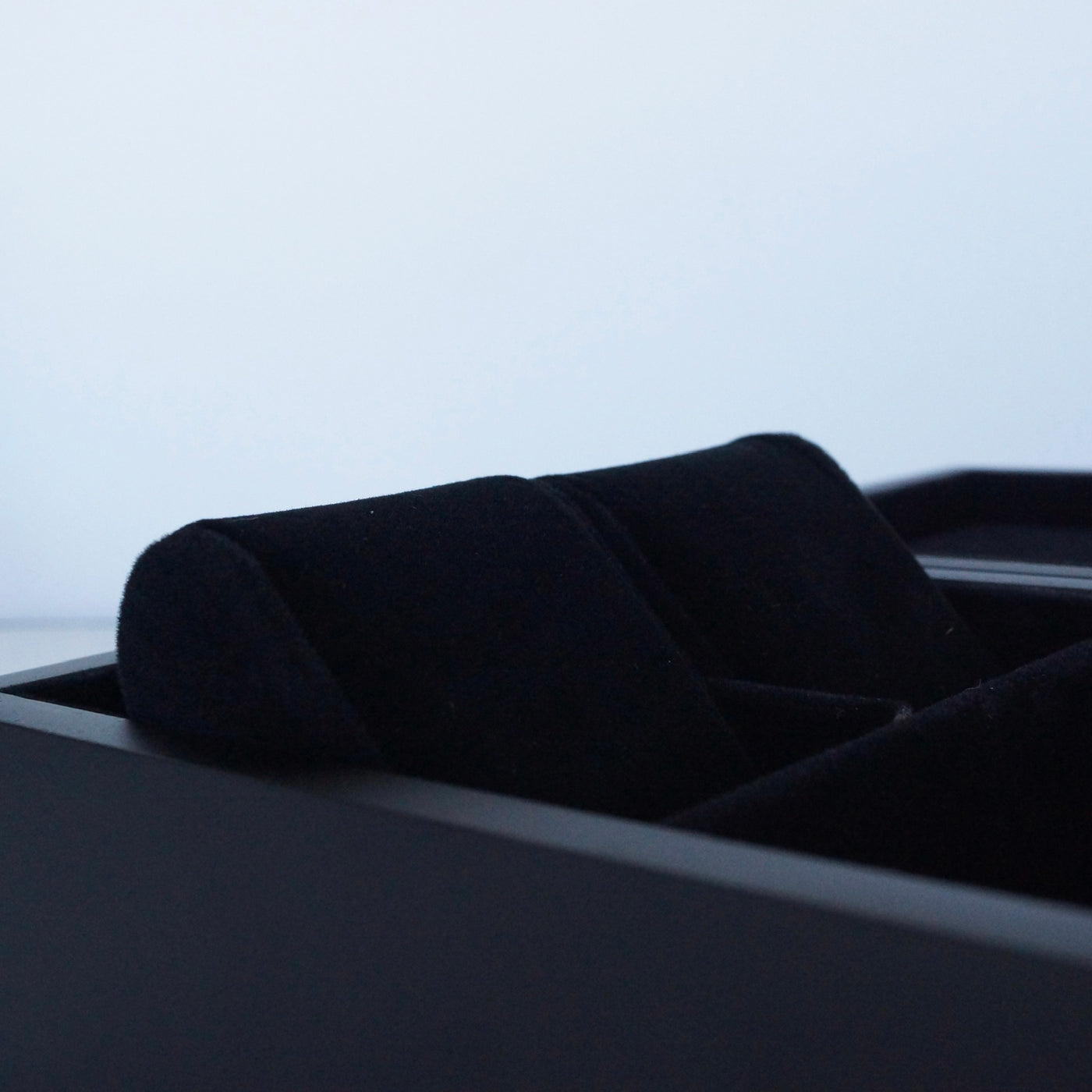 Unique Design
We set about designing the most compact everyday organiser on the market
For Every Man
With two of our signature plump cushions, the removable phone pad and a hidden space for other accessories, every man needs an LDN II